Treating Low Back Pain is essential as anyone and everyone can get affected by low back pain. Any person who is above 30 can merely come in the sheer grip of low back pain for numerous reasons. In that case, if scary and bitter medications are not your choice, then it is time to call for a physiotherapist near me at home.
If you are under treatment then also you can count on physiotherapist Kamalika, Kolkata's best lady physiotherapist to treat low back pain faster.
What Causes Low Back Pain?
Sometimes your work, low-grade fitness, weight gaining issue, lifestyle problems, bad habits, mental health, psychological matters, and also your genetics push you to suffer from low back pain.
Physical Therapy – Wonderful Tool Treating Low Back Pain
PT aka physical therapy is a nonsurgical option to treat low back pain (lumbar spine pain). A patient needs to carry on at least 6-8 weeks of home physiotherapy near me physical therapy sessions for benefic results.
Types of Physical Therapy Used to Reduce Low Back Pain:
Passive Physical Therapy: Physical therapist/physiotherapist suggests applying an ice pack, heat, or electrical stimulation via a TENS unit on the affected area, on the lower back. Patients may be advised to apply a heating pad or ice pack before or after PT or exercise according to the condition.
Active Physical Therapy: During active PT sessions, the physiotherapist focuses on a specific set of stretches and exercises to heel lower back pain. Active exercise is the key focus of this program.
The number of PT sessions can extend/decrease counting on the severity of the pain – acute or chronic.
Why Physical Therapy Is Beneficial in Treating Low Back Pain?

Whether the low back pain is new, chronic, or acute; private physiotherapy home visits near me can be an absolute solution when an in-clinic visit is a big no because of immobility, pain, age, and/or privacy concerns.
Let us know how physical therapy at home benefits to reduce lower back pain in a long run.
It's Free From Side-Effects: Whether your lower back pain episode is long or short, a physiotherapist near me for home visit seems to be the best choice. If the pain is severe then active physical therapy provides the maximum result.
Personalized Low Back Pain Care: A physiotherapist decides on a personalized exercise routine (active physical therapy session) based on the patient's back and spine mobility condition. An active PT session includes more or less stretching exercises, strengthening exercises, and low-impact aerobic exercising to reduce low back pain.
Eliminate Necessity of Surgery: Not only patients but also physicians consider surgery as the last resort. Physical therapy reduces the chances to undergo surgery if a patient carries out advice provided during private physiotherapy home visits near me.
Restore Low Back Muscle Flexibility: Physiotherapy reduces low back pain with active and/or passive physical therapy methods. Additionally, it looks for the source of pain and discomfort and includes exercises and stretching to PT regime accordingly to regain muscle mobility.
Low Back Muscle Strengthening Exercise: If a patient is suffering from lower back pain due to weak low back muscle, 10 to 20 minutes of dynamic lumbar stabilization exercise including other muscle strengthening exercises help restore low back muscle strength.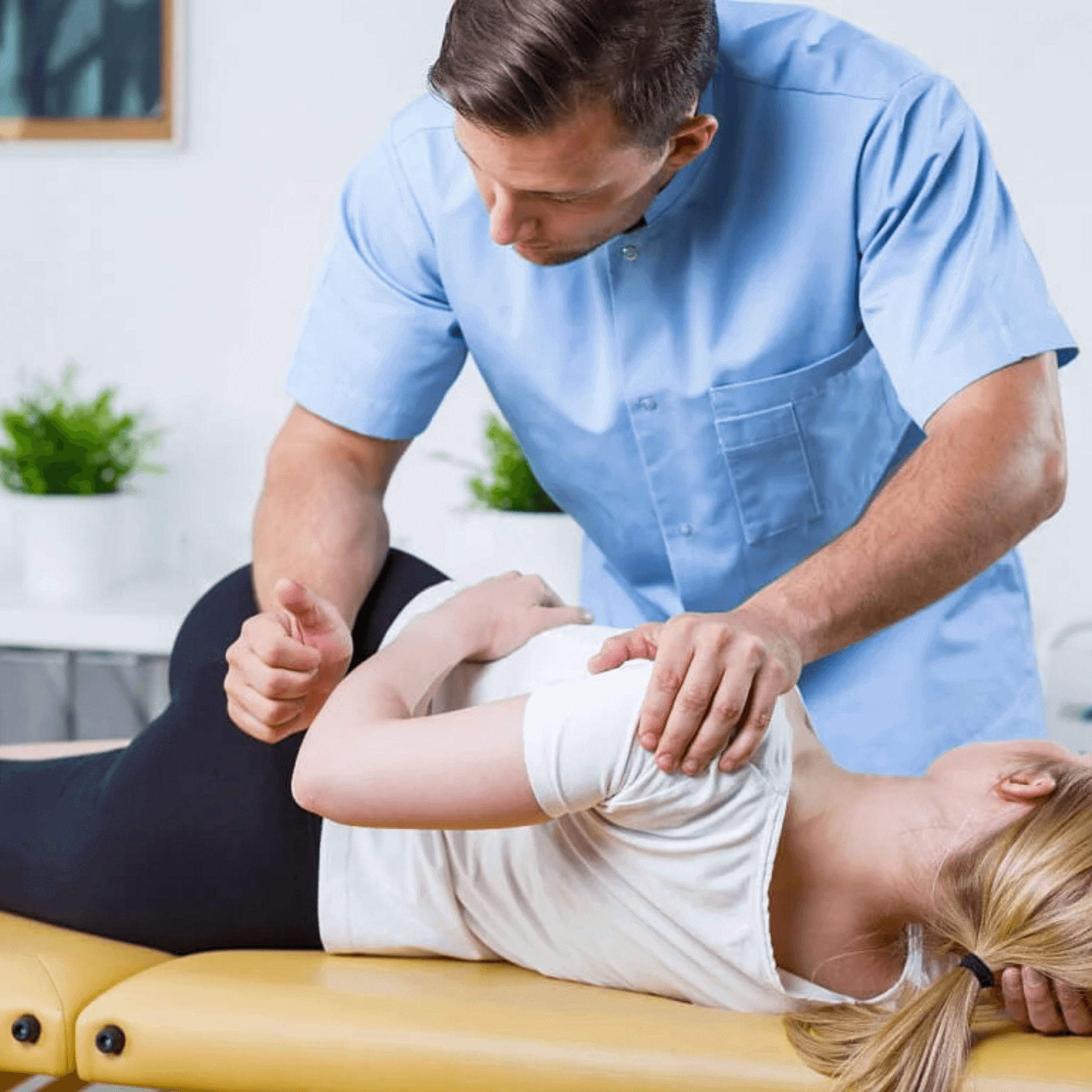 On a Closing Note,
Certainly, physical therapy and physiotherapist near me for home visit are highly beneficial to reduce pain increasing the low back muscle strength and agility. Physiotherapist near me Kolkata, Kamalika has helped numerous patients with healthy PT programs to avert future low back pain and surgery to date. If you have such, do contact her at 9038405433 ASAP.