Time to say no to analgesics or NSAIDs and switch to a healthy routine to be free from shoulder and knee pain. Thinking how? Physiotherapy (Physical therapy or PT) is the answer.
You can get back to a healthy life and alleviate shoulder and knee pain with the help of a certified and experienced physiotherapist at home in Kolkata.
The Best Method of Treating Shoulder & Knee Pain is PT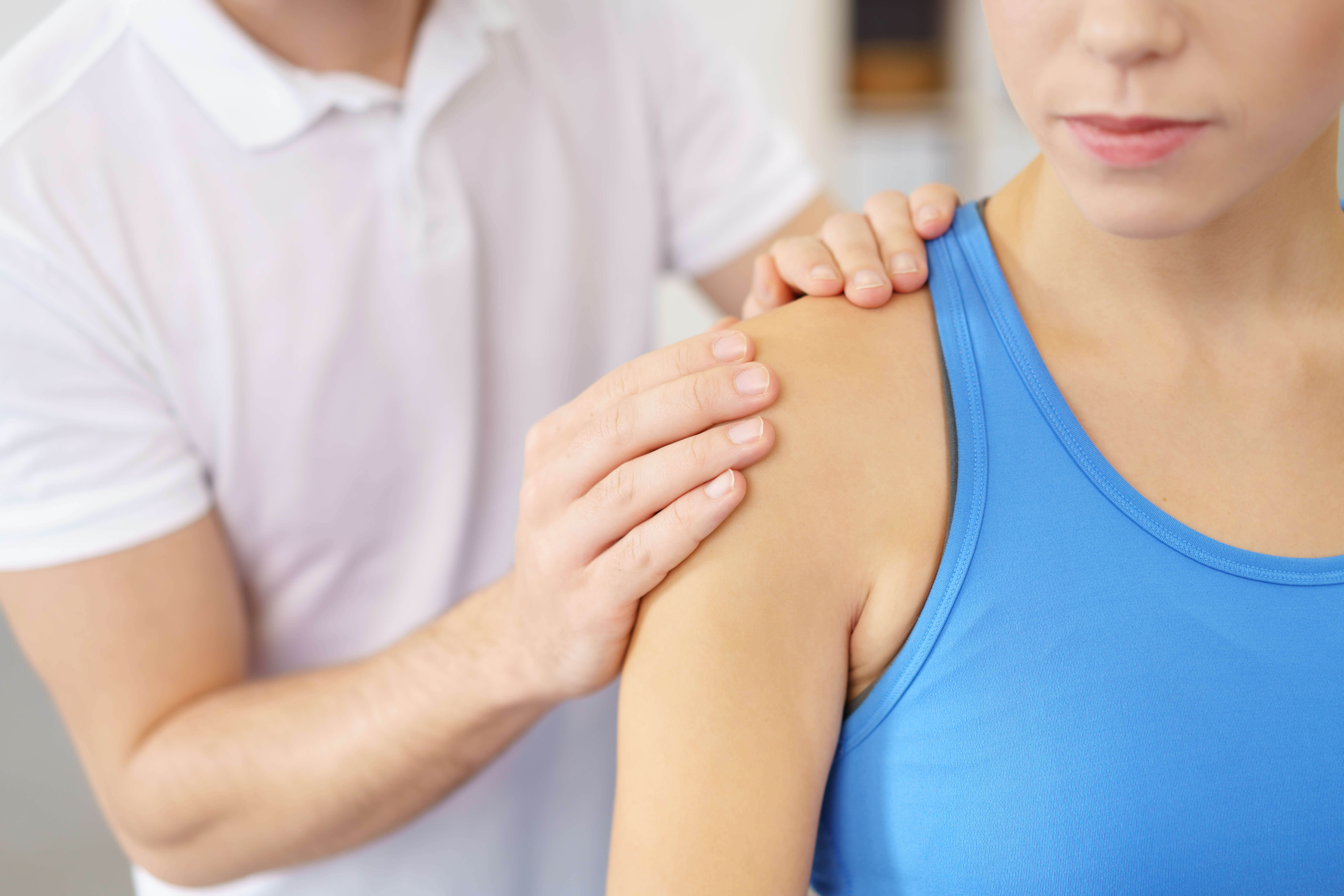 A professional physiotherapist first examines the strength of your shoulder and knee along with the motion agility of these areas. He/she checks the level of functionality like how you can bend your shoulder, move it back and forth, bend your knee and walk around, and so on before suggesting the set of physical therapies abolishing pain gradually.
Whether it is severe or acute shoulder and knee pain and whatever your age is, a home visit physiotherapist near me is the best way to erase the pain from your life.  A physiotherapist provides physical therapy (PT) plans including stretching, joint mobilization, sets of exercises, rehabilitation tools, and treatment for shoulder and knee pain based on the patient's condition. He/she assists to regain a healthy lifestyle in restoring mobility holistically.
What Causes Shoulder & Knee Pain Besides Injury & Age?
It is not always age or injury that causes shoulder and knee pain; other certain reasons cause shoulder and/or knee pain and compel you to count on physiotherapy home service near me. Let us know the reasons that cause shoulder and knee pain in general.
Causes of shoulder pain besides age and injury:
Arthritis

Bursitis

Bone spurs

Frozen shoulder

Shoulder bone dislocation

Broken shoulder bone

Excessive use of tendons nearby shoulder

Rotator cuff tendons tearing

Pain in the shoulder due to poor posture and mechanics

Nerve-related issues or injuries that may cause abnormal movement to shoulder
Causes of knee pain other than age and injury:
Tendonitis – painful knees

Bursitis – overuse of the knee or repetitive knee bending irritates the bursa on the top of the kneecap and causes knee pain

Dislocated or slide-out kneecap

Iliotibial (IT) Band Syndrome

Meniscal Tear or Ripped Cartilage

Osgood-Schlatter Disease

Patellar Tendinitis

Patellofemoral pain
Besides, if you can't feel pain in your knee or shoulder but you find it hard to move or bend, call for medical help immediately.
Wrapping Up,
Along with medication and home care, a physiotherapist can help you lessen the pain with no side-effect. Call Kamalika's Physiotherapy, physiotherapy at home near me service Kolkata and get rid of knee and shoulder pain at your home's comfort.